As a third-party claims administrator (TPA), claims management is your product, often sold as a service and by the hour. That means a commitment to your customers and their policyholders to settle their claims accurately and efficiently.
Personal injuries are some of the most complex claims, making that a challenging task. Mavera DSS can support your commitment by strengthening your claims handlers' capabilities to quickly understand the injuries and make correct settlements.
Julia Holm is the CEO of Sedgwick Sweden, a prominent TPA with over 25 years of experience in the Swedish market. Sedgwick are also a longtime Mavera customer. What does she think?
"Sedgwick sees many benefits to working with Mavera. The value of their wide medical network and user-friendly platform is central for our business."
New technology as a competitive advantage
Intelligent Document Processing (IDP) and other AI technologies are quickly changing the game of claims management, both for cases handled by the claims handlers themselves (what we call desktop assessments) or with the help of medical advisors.
Medical advice is often a bottleneck in the claims process, far extending the handling time. Mavera DSS reduces the need for medical assessments by strengthening your claims handlers to make more desktop assessments (file-based assessments made directly by the claims handler).
For cases where you still need to consult a doctor, Mavera DSS offers a streamlined process for automatically assigning the claim to the best-suited medical advisor based on availability and expertise. That way you can reduce the time for medical advice, when needed, from weeks to hours.
"Recently, Mavera released new functionality and with that we are looking to extend our collaboration. Above all, I'm excited to see how their new IDP functionality and desktop assessment support can improve our business. For us as TPA, offering our customers fast, efficient, and quality-assured claims settlements is central. Mavera complements our internal competencies well," says Julia Holm.
Understand the injur

y 3x faster
Sorting and reading medical records is a necessary but time-consuming part of the claims process and can sometimes take more than two hours per claim.
Mavera DSS uses IDP to extract critical information from medical records and present it in an augmented case view, including a visual timeline of events. It enables the user to read up on a claim up to three times faster.
Julia Holm:
"To be an attractive TPA partner, having the best technology in place is crucial, and we have already automated many steps of the claims process. Our value as a TPA lies greatly in our capabilities of offering faster settlements for simpler claims and specialist knowledge for more complex cases. Our specialists must focus on providing world-class customer service, and I see great opportunities for how IDP can support that."
And these are only the first steps of an exciting journey. Julia Holm:
"IDP is a technology that I believe can save us an enormous amount of time. It will enable our medical experts to quickly absorb and sort through documents, creating massive value for our customers. Mavera and Sedgwick have similar views on the future of claims management, and Mavera's offerings harmonize well with our vision, making us excellent partners."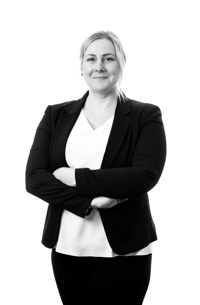 Julia Holm, CEO of Sedgwick Sweden